Spring, axle and suspension repair.
A 4th generation leaf spring producer, axle and suspension repair company serving Wichita, KS & the surrounding states.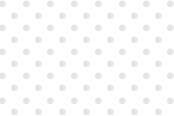 Proper maintenance of the suspension components of your vehicle is important and can save you time and money. If you continue to operate your vehicle with worn or broken parts, a simple and affordable bill can turn into an extensive and costly repair. We stock a full range of suspension components to include:
Frame Hangers
Shackles
Bushings
Spring Pins
Torque Arms
Equalizers
King Pins
Drag links
Tie rods
U-bolts
Just to name a few.
So, if you are in need of a repair or if you are a do it yourselfer, we can fix you up. Give us a call to schedule an appointment or to answer your questions at 316-943-2386.
Having trouble finding the right replacement leaf spring for your car, truck, SUV, trailer, or classic car? If you have a cracked, worn or broken leaf spring we can repair or replace it. We have the parts for nearly any application and also have the facility to repair or manufacture any leaf spring. All of our leaf springs are OEM quality.
Have you noticed your leaf springs sagging? Need to increase the load capacity on your truck or trailer? You may need to replace your leaf springs. If you're not sure how to measure or determine what kind of spring you need we can help. Simply give us a call or follow our online guide to identify and measure springs.
Front End & Tandem Alignments
Does your vehicle want to drift right or left when driving down the road? Does your vehicle "dog walk"? (That's when the rear of the vehicle tries to pass the front of the vehicle.) You may be in need of an alignment. Nothing can wear you or your tires out quicker than when the alignments off.
Our top notch equipment and expertise can get you driving down the road straight ahead. We only use the Beeline Laser Tandem Alignment on your big rigs. It will set the tandems to the centerline of the frame.
So even if the frame has a slight twist or bend, your truck or trailer will pull straight down the road.
To schedule your vehicle or to answer any questions, give us a call at 316-943-2386
Custom U-Bolts (Made to order) & U-Bolts
We are a leading custom U-Bolt and U-Bolt supply shop in Wichita, serving Kansas and the surrounding states at the same location for over 40 years.  We manufacture a quality product and our delivery times are some of the fastest in the machine shop industry.
Do you have a problem with "bump steering" or road wondering? If you do, it may be a sign that the king pins or other front-end parts need replaced. King Pins are an integral part of the front-end components. When the bushings are worn, it can cause your vehicle to follow the grooves in the road or dart left or right when you hit a pothole.
Not only is this hard on the driver, but it can cause pre-mature wear on the other front-end parts and the tires.
Give us a call to schedule your vehicle or to answer any questions at 316-943-2386